First iPhone 12 5G
Speed Test Results
October 13, 2020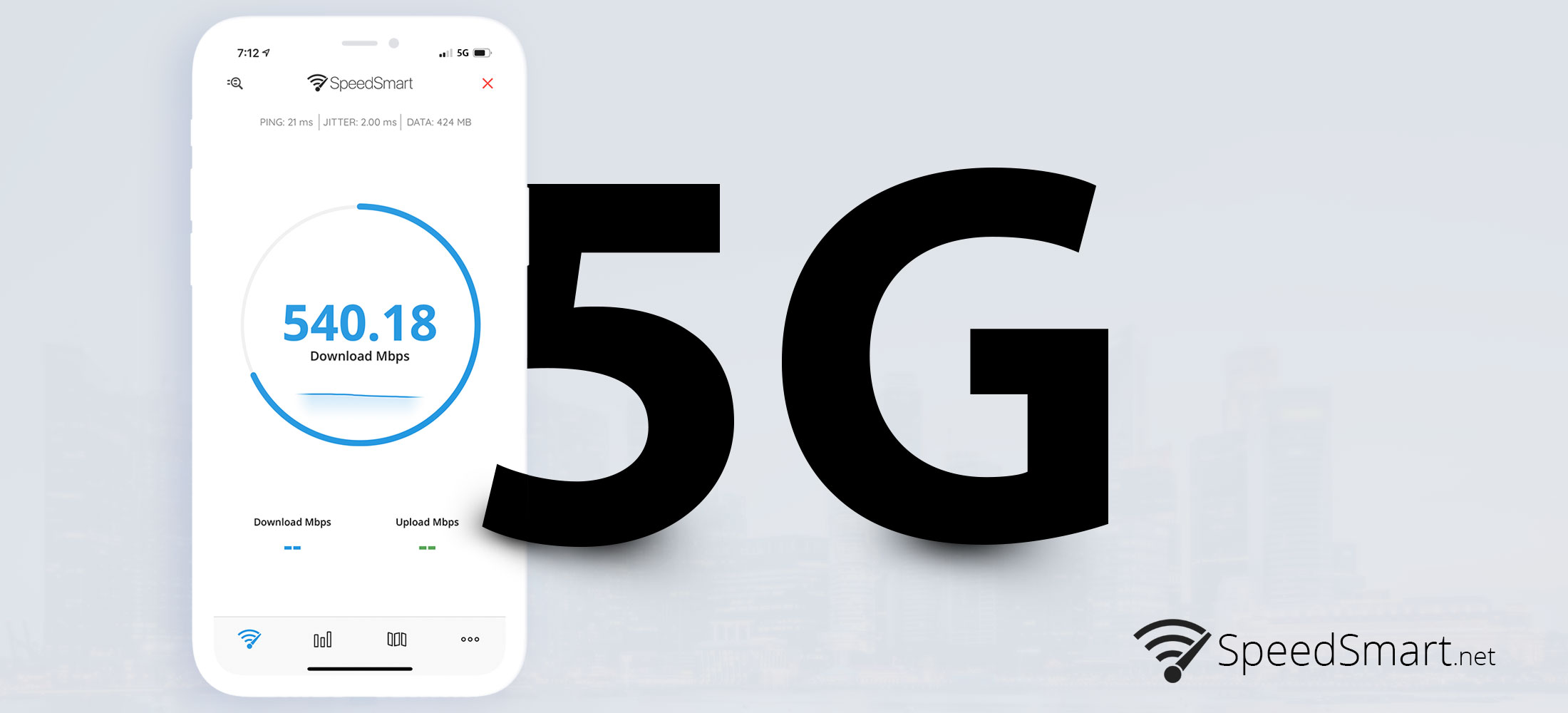 5G on the iPhone is finally here and that means it's time to see what the most popular smart phone with the latest network tech is capable of. Over the past few months we have seen several 5G speed tests pass through the SpeedSmart app. Now that the 5G iPhone is officially here we can share some of what we have seen so far on Verizon, AT&T and T-Mobile.
While there have not been a ton of tests with the new iPhone, yet we do have some results for the 3 carrier networks in the US. Keep in mind these are early tests and a small number of tests in just a few locations across the country. T-Mobile and Verizon had the most activity, AT&T had a small handful of tests, and they seem to be using only Low Band 5G. Every Verizon test is using millimeter wave for crazy fast results. T-Mobile seems to be a mix of low and mid-band 5G. Let's see the test results...
AT&T



T-Mobile






Verizon





The results for Verizon are incredibly fast, but something most people will not see anytime soon due to millimeter wave being so limited in coverage and availability. We personally look forward to seeing results and testing Verizon's nationwide 5G network that was launched today. AT&T and T-Mobile are mixed, while showing nice fast download speeds for AT&T it's not incredibly faster than 4G LTE T-Mobile when with Low Band 5G is the same result. The sweet spot for most will be Mid Band 5G. As you can see T-Mobile with download speeds in excess of 400 Mbps using Mid Band 5G is very impressive, most people should end up with results like this if they are in an area with mid-band 5G deployed, otherwise most will notice very little to no difference when going to 5G.