iPhone 15 Pro with X70 modem offers up to 24% faster 5G speeds
September 15, 2023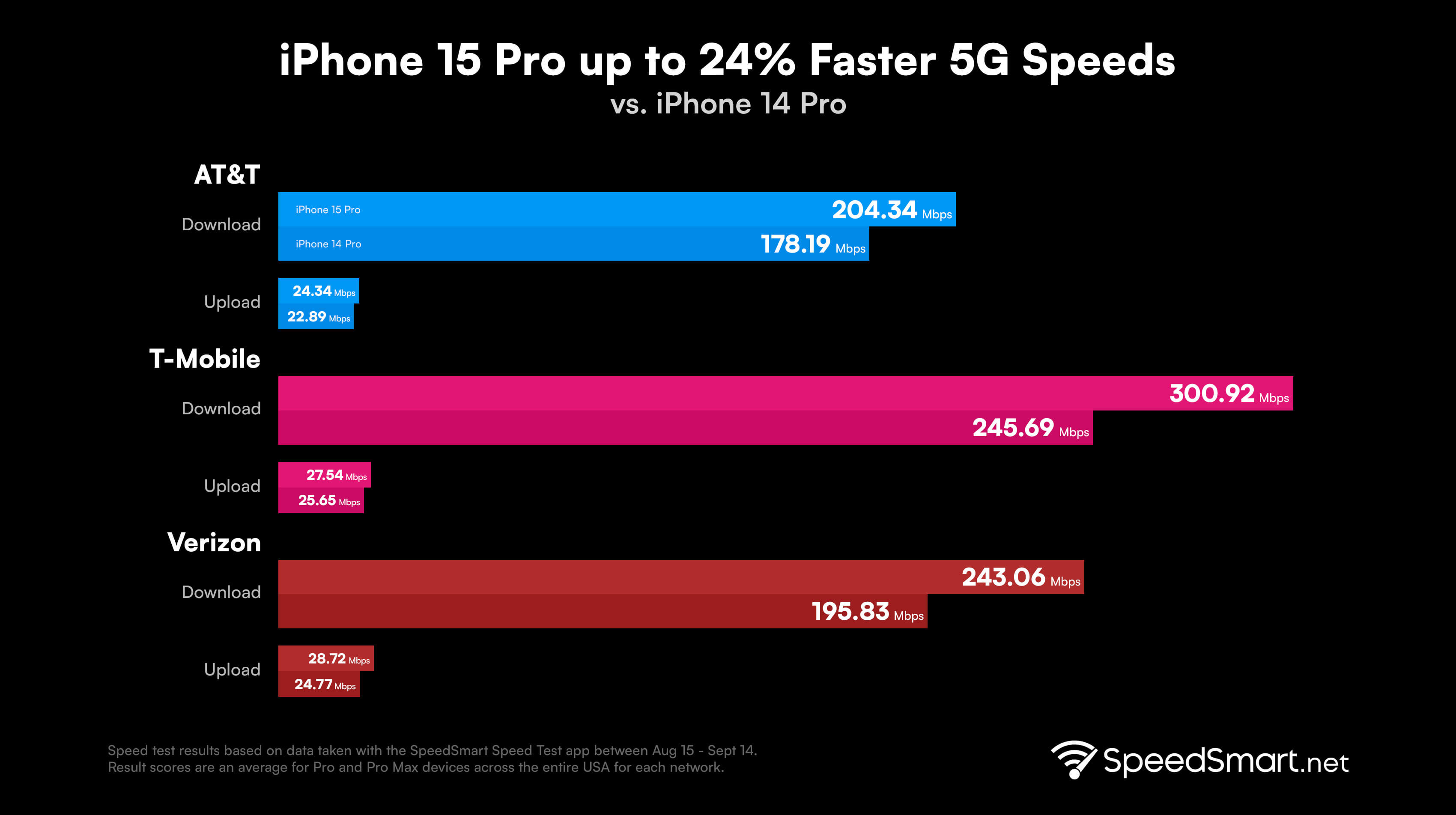 With September comes a new iPhone and just like years past, it also means a new cellular modem for iPhone users. The iPhone 15 Pro and iPhone 15 Pro Max feature Qualcomm's Snapdragon X70 modem which offers significantly lower power consumption gains, provide better 5G carrier aggregation capabilities, and better connectivity when your iPhone is further away from a cell tower.
New Modem = Faster 5G Speed
This year's upgrade offers a nice bump in overall 5G network performance. As you can see from the chart above, we pulled speed test result data for just the iPhone 15 Pro and Pro Max, comparing it against last year's iPhone 14 Pro and Pro Max. All 3 major networks in the US saw significant gains in download speed with minor bumps in upload speed.n we were expecting. An average download speed of 255 Mbps over 5G is very impressive.

Verizon had the biggest gain with the new phones being 24% faster, T-Mobile a close second at 22% faster but with 300 Mbps being the average download speed across the country. AT&T had a 14.6% faster average download speed. It is a very impressive showing all 3 networks averaging over 200 Mbps on 5G across the country.

Ping times, like upload speed, had mostly minor bumps in performance to unchanged between devices. It is always nice to see faster download speed, but going forward it would be great in future updates to see ping times and upload speed improve on 5G networks.

There is always next year for that...