iPhone 14 Pro
up to 38% Faster 5G Speeds
September 19, 2022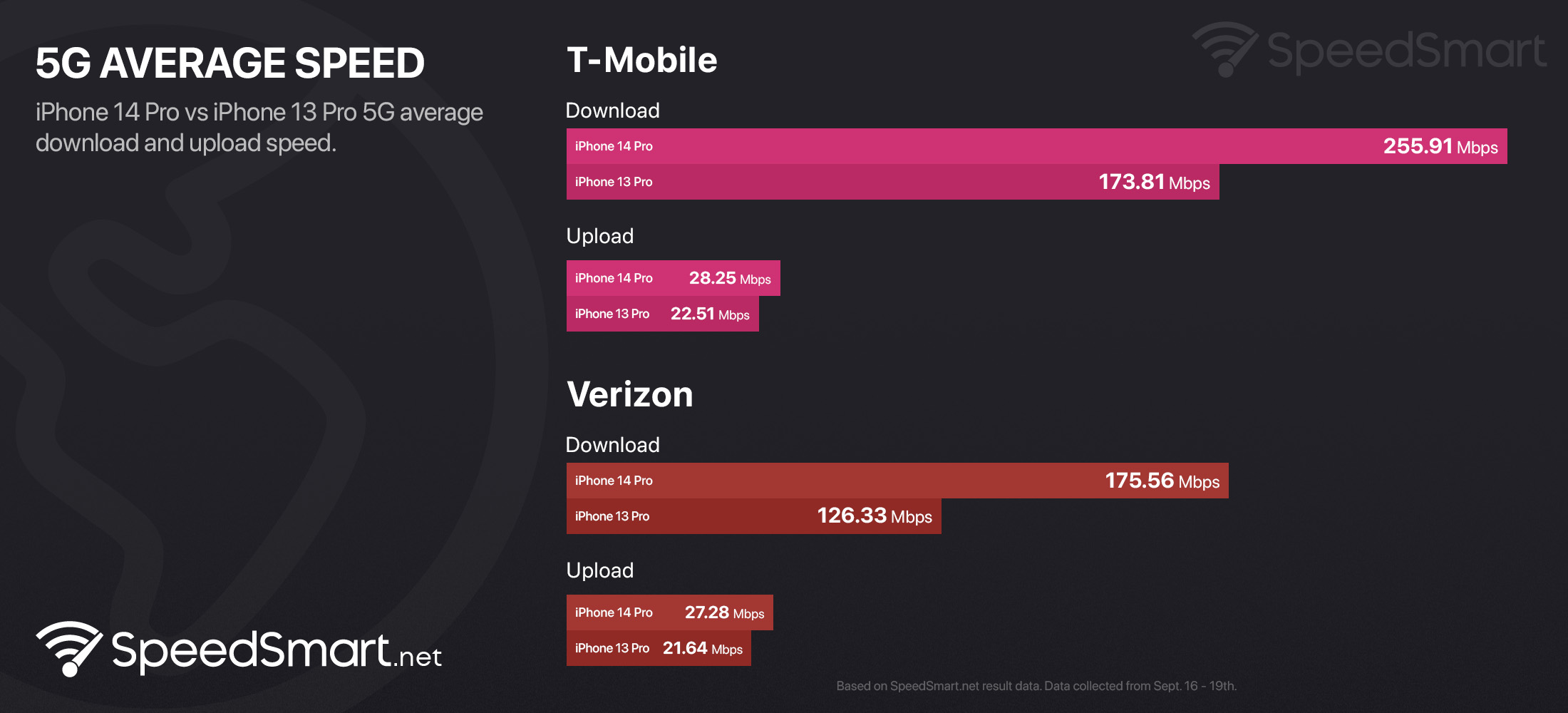 iPhone 14 Pro + Snapdragon X65 Modem
The iPhone 14 Pro and iPhone 14 Pro Max feature Qualcomm's Snapdragon X65 modem for lower power consumption and most importantly, we are excited about faster 5G speeds. Up to 38% faster if you are on T-Mobile and 32% faster on Verizon in the US.

As you can see by the chart above, we pulled data for just the iPhone 14 Pro and Pro Max and compared it against the iPhone 13 Pro and Pro Max. The speed difference is a much more significant jump than we were expecting. An average download speed of 255 Mbps over 5G is very impressive.

Contribute to the SpeedSmart Speed Index, get the SpeedSmart app now!
What about Latency?
Not only did 5G Download & Upload speeds improve. Latency (Ping Time) averages have also dropped. This helps to make your phone feel faster as you are browsing the web.

T-Mobile iPhone 14 Pro avg. Ping: 52.88 ms
T-Mobile iPhone 13 Pro avg. Ping: 62.20 ms
Verizon iPhone 14 Pro avg. Ping: 37.09 ms
Verizon iPhone 13 Pro avg. Ping: 52.24 ms
We will update this data in the coming weeks as our sample is only for a few days. But things are off to an impressive start.