Test the speed of your
internet connection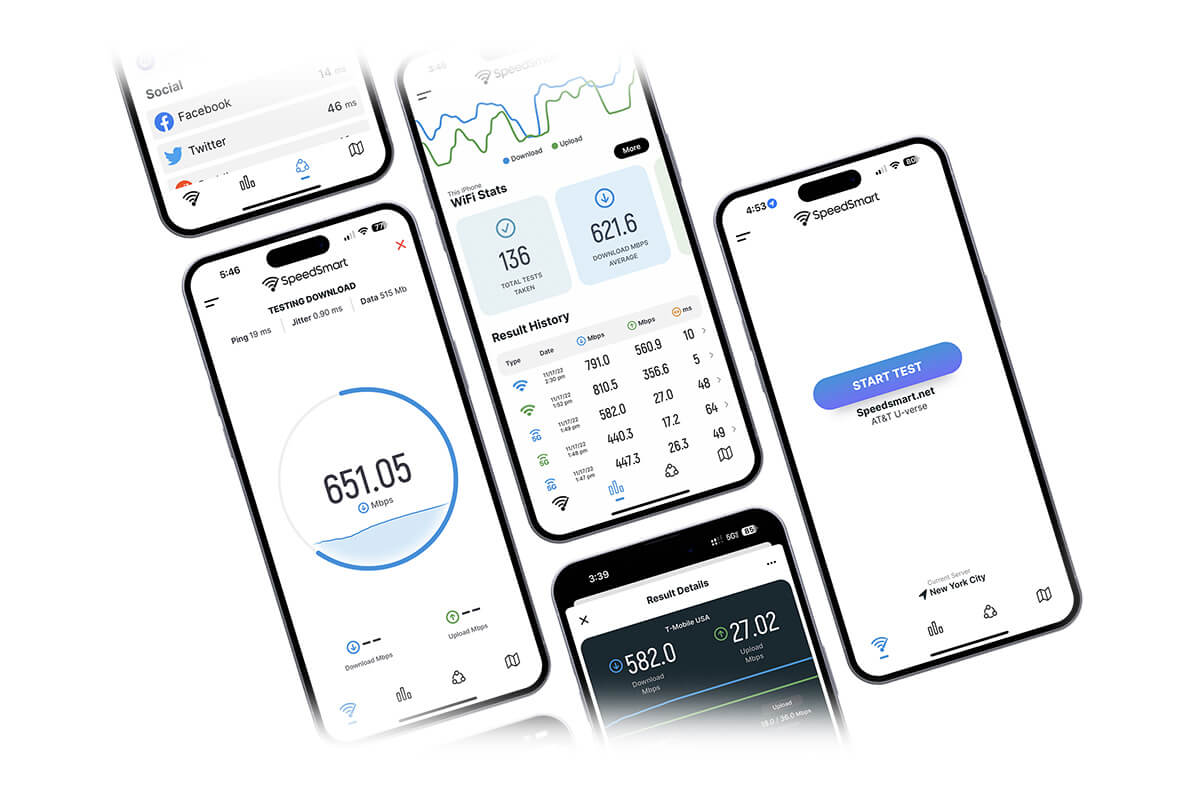 The definitive way to test the speed and performance of your internet connection.
SpeedSmart is a internet speed test that works accurately across any devices with a web browser, from desktops and laptops to phones and tablets. SpeedSmart is an HTML5 speed test, our exclusive testing method and worldwide dedicated server network ensure you get an accurate result of your broadband or mobile internet connection.

Click Start and take a speed test now!
Get the App
The Speedtest
How to test your internet speed? An internet speed test will show the connection speed between your device and the speed test server. The speed test will analyze different aspects of your connection's performance, namely ping, jitter, download speed, and upload speed. It is to ensure you are getting what you pay for or to determine if there is something wrong with your broadband connection. High ping or slow download/upload result might mean something is wrong with your connection, network gear, or device. If your favorite website is slow you can run a SpeedSmart Speed Test to know if the problem is your connection to the server where the website resides.

Download Speed
The download test is performed by opened a small number connections to the server and simultaneously downloading a data file from each connection, repeatedly ensuring the entire bandwidth of your internet connection is maxed out. Showing how your internet connection is performing at that very moment.

Upload Speed
The upload test is the reverse of the download test. A small number of connections is opened to the server and a random chunk of data is pushed to the server repeatedly across each open connection. Using multiple connections ensures the real throughput is measured.

Testing Ping
Ping is a measure of the reaction time of your connection, how quickly you receive a response when a request is made. Ping is measured in milliseconds (ms) and the lower the ping, the faster your connection responds. Ping is important during real-time application use like online gaming and conferencing.

Result History
Keep track of how your connection performs over time or across multiple devices with a detailed history list, chart and stats about your connection.
Global Server Network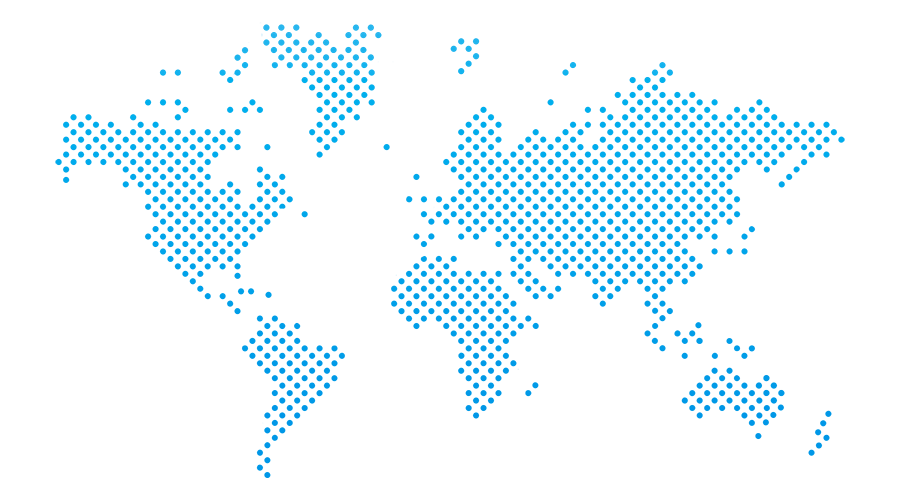 The accuracy of SpeedSmart Speed Test is made possible by the 100+ high quality, high performance servers located all around the world. It's all about the servers.
Add your server today
Miami, FL
Philadelphia, PA
New York, NY
Chicago, IL
Madrid, ES
Dallas, TX
Atlanta, GA
London, GB
Paris, FR
São Paulo, BR
Tokyo, JP
Hong Kong, HK
Jacksonville, FL
Seoul, SK
Sydney, AU
Mexico City, MX
New Delhi, IN
Tampa, FL
Frankfurt, DE
Oslo, NO
Amsterdam, NL
Toronto, CA
Budapest, HU
+ Many More
Questions?
Why should I test my internet speed?
Knowing about your speeds your connection is delivering enables you to ensure you are getting what you pay for from your internet service provider and helps to understand what type of applications you can run such as conferencing, online games and more.
How fast is my internet?
Different internet speeds are needed for different use cases. "How fast is my internet?" can only be answered with your use case in mind. Browsing the web or using Social Media requires far less bandwidth than steaming 4k Netflix. Online gaming is more dependent on having a lower ping time than a fast download speed. Having at least 25 Mbps is a good start, but faster internet speed is never a bad thing.
How good is SpeedSmart?
Short answer is Yes! 😀 Use SpeedSmart to test your internet speed and troubleshoot connectivity issues because it's a speed test that works, it works on any device or screen size, is not sponsored or paid for by any ISP. It's developed and run by a couple of guys and a dog or two. Happy Speed Testing!